Cryptocurrency Trading
Cryptocurrency trading consists of buying and selling virtual currencies, and it enables you to potentially profit from changes in crypto prices. Establish cryptocurrency positions on a range of coins such as Stellar, Shiba Inu, Cardano, Solana and Dogecoin.
Why Trade Cryptocurrency with us?
Cryptocurrency Trading Interface
Take a position with our customized cryptocurrency interface, built to enhance your virtual currency trading experience
Low Commissions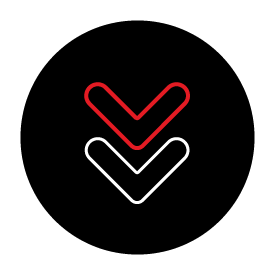 Invest in cryptocurrencies online with low commissions – from just 1% to open and 1% to close a position, with a cap of $101
Range of Cryptocurrency Coins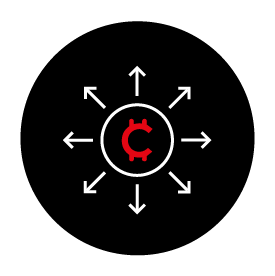 Discover a variety of virtual currencies based on your trading objectives
Desktop, Browser or Mobile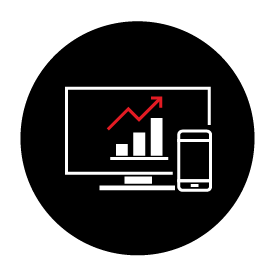 Trade conveniently and flexibly using your crypto-enabled account on the trading platform type that works best for you – desktop, browser or mobile
High, Medium, or Low Market Cap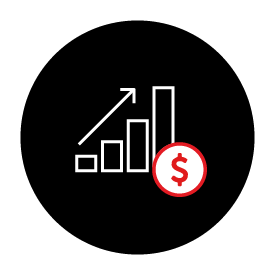 Cryptocurrency Watchlists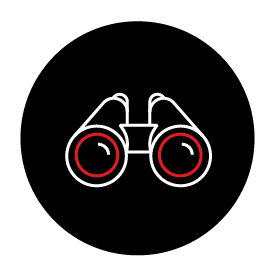 Explore the watchlist with all the available cryptocurrencies on tastyworks, or create your own watchlist
Trade cryptocurrencies at low commissions
You can trade cryptocurrencies with low commissions at tastyworks:1
1% of total cryptocurrency purchase to open


1% of total cryptocurrency sale to close

Cryptocurrency commissions are capped at $10 per transaction
Which Cryptocurrencies can you trade with us?
Choose from a range of 25 coins available on the tastyworks platform, as listed below.2
Aave (AAVE/USD)
Basic Attention Token (BAT/USD)
Bitcoin (BTC/USD)
Bitcoin Cash (BCH/USD)
Cardano (ADA/USD)
ChainLink (LINK/USD)
Compound (COMP/USD)
Dogecoin (DOGE/USD)
Elrond (EGLD/USD)
Enjin Coin (ENJ/USD)
EOS.IO (EOS/USD)
Ethereum (ETH/USD)*
Kyber Network (KNC/USD)
Litecoin (LTC/USD)
Maker (MKR/USD)
OMG Network (OMG/USD)
Ox (ZRX/USD)
Paxos Gold (PAXG/USD)
Polkadot (DOT/USD)
Polygon (MATIC/USD)
Shiba Inu (SHIB/USD)
Solana (SOL/USD)
Stellar (XLM/USD)
Tezos (XTZ/USD)
Uniswap (UNI/USD)
*Ethereum and ether are often used interchangeably, even though they're different. Ethereum is a blockchain technology software platform. Whereas ether is the Ethereum network's native cryptocurrency.
WHAT IS CRYPTOCURRENCY TRADING?
Cryptocurrency trading is speculating on the future price movements of virtual currencies on decentralized finance (DeFi) networks.
This gives you the freedom to explore a number of different cryptocurrencies, such as Stellar, Shiba Inu, Cardano, Solana, and Dogecoin.
HOW TO TRADE CRYPTOCURRENCY
Do your research to understand how cryptocurrency trading works
Create a tastyworks account or log in to enable cryptocurrency trading on your account3
Create a trading plan, including how to manage your risk
Choose your preferred cryptocurrency and open your position
Monitor and close your position
Apply for a trading account in minutes
TRY OUT FEATURES THAT ARE BUILT TO ENHANCE YOUR TRADING EXPERIENCE

Discover cutting-edge capabilities on tastyworks' cryptocurrency interface

BOLSTER YOUR MARKET AWARENESS AND GET INSIGHTS THAT SPARK INSPIRATION

Use the Follow Feed and video feed to find ideas that might unlock opportunities

EXPLORE A WIDE VARIETY OF FINANCIAL PRODUCTS

Look into the possibilities - consider your trading goals and discover what works for you
Trade Cryptocurrencies on an Innovative Platform
You can trade cryptocurrencies on the tastyworks platform in whichever way is best for you – desktop, browser, or mobile.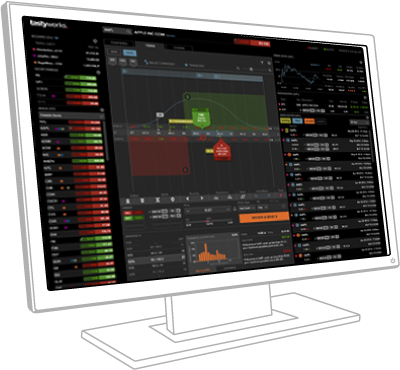 Desktop
Use the desktop version to jump straight into the platform after booting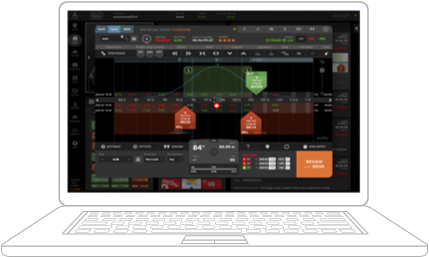 Browser
Sign in and trade from any computer using the browser version of the platform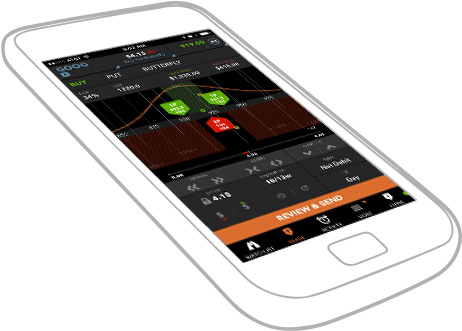 Mobile
Slip the tastyworks platform in your pocket and use it from wherever you are
1Cryptocurrency commissions are 1% of total cryptocurrency purchase to open and 1% of total cryptocurrency sale to close. Cryptocurrency commissions are capped at $10 per order ticket.
2As of February 3, 2022, there are 25 cryptocurrencies supported on the tastyworks platform.
3 As of March 2022, and subject to change, only individual cash and margin accounts can enable cryptocurrency trading.
CRYPTOCURRENCY DISCLAIMER
tastyworks, Inc. provides its brokerage customers with access to cryptocurrency trading with Zero Hash Liquidity Services LLC, MSB # 31000181510564, and Zero Hash LLC NMLS # 169937. tastyworks, Inc. is a separate company and isn't an affiliate company of Zero Hash Liquidity Services LLC or Zero Hash LLC. Cryptocurrency accounts aren't protected by SIPC coverage. Cryptocurrencies aren't covered by the FDIC, which covers fiat currency. Cryptocurrency trading isn't suitable for all investors due to the number of risks involved, including volatile market prices, illiquid market conditions, lack of regulatory oversight, market manipulation, and other risks. You're solely responsible for evaluating your financial circumstances and determining whether or not trading cryptocurrencies is appropriate for you. Cryptocurrency trading isn't yet available for customers who reside in New York and Hawaii.
TASTYWORKS, INC. IS A MEMBER OF NFA AND IS SUBJECT TO NFA'S REGULATORY OVERSIGHT AND EXAMINATIONS. HOWEVER, YOU SHOULD BE AWARE THAT NFA DOES NOT HAVE REGULATORY OVERSIGHT AUTHORITY OVER UNDERLYING OR SPOT VIRTUAL CURRENCY PRODUCTS OR TRANSACTIONS OR VIRTUAL CURRENCY EXCHANGES, CUSTODIANS OR MARKETS.
All investments involve risk of loss. Please carefully consider the risks associated with your investments and if such trading is suitable for you before deciding to trade certain products or strategies. You are solely responsible for making your investment and trading decisions and for evaluating the risks associated with your investments.